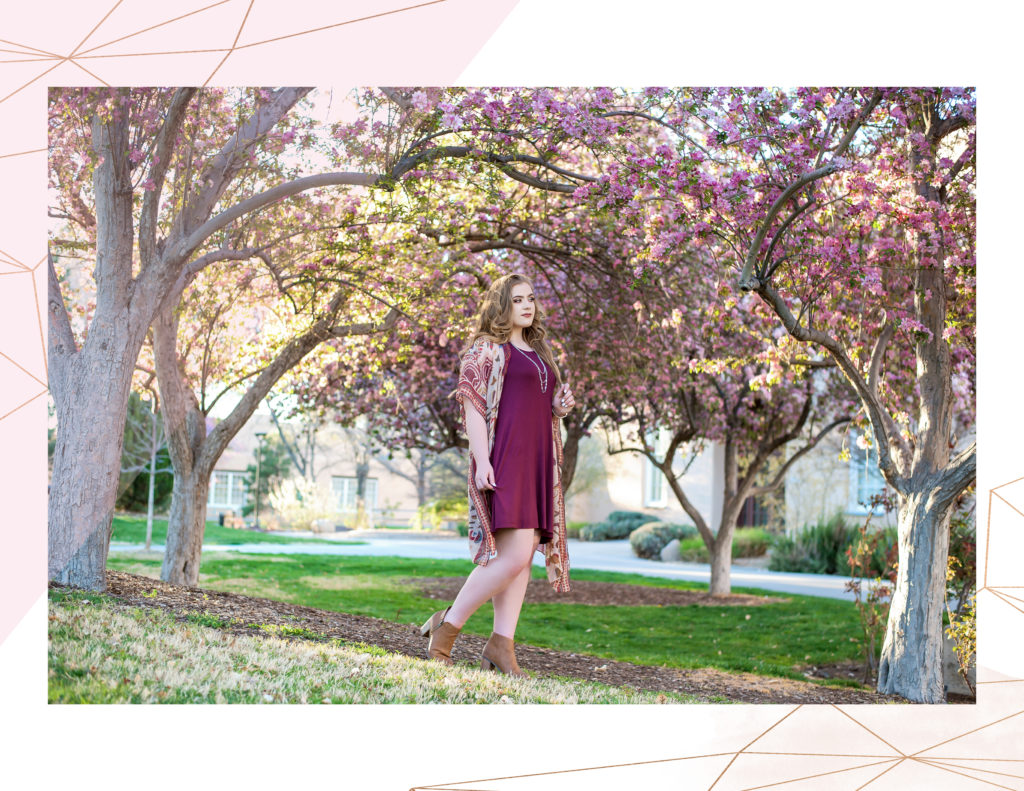 Miss Ryanne will be graduating from Tucumcari High School (THS) in the next couple of weeks!!! She is involved in numerous extracurricular activities such as volleyball, basketball, & track… She is also THS's yearbook editor and the president of her high school's National Honor Society. Ryanne will be attending the University of New Mexico in the fall to pursue a degree in psychology…With her psychology degree, she plans to be a forensic psychologist for the FBI. Ryanne also has a love for photography and will be mentoring with us once she gets situated here in Albuquerque…. We look forward to spending some more time with this beautiful, bubbly, blond!!!
Ryanne chose the University of New Mexico as he backdrop since she will be attending UNM after high school!!! We had a great time walking around her future campus  as we took in the beautiful scenery around us… We talked about photography and everything else under the sun…Ryanne envisioned a GLAM senior session!!! Choosing to wear four extremely cute and trendy outfits…She chose to accessorize with very minimal pieces of jewelry to keep things simple but really dressed it up with her sparkly eye makeup …We loved all the style she was bringing to her session, all the way from her head to her toes!!!Hahahha!
Ryanne's advice to all of you incoming #AMPitupSENIORS is to make sure you have your outfits in advance and don't wait until the week of to prepare… We could not agree more with her!!! Waiting till the last minute to find your outfit/outfits, creates a ton of un welcomed stress for you and your parents…These pictures will be hanging on your parents walls for years to come, you want to look back at your pictures and LOVE everything about them…So make sure you take the time to prepare for your session!!!  Check out the following link to help you prepare for your senior session with AMP(  http://anchoredmemory.com/albuquerque-new-mexico-senior-portraits-senior-session-preparation/   ) and if you still need help, just give me a call!!!I am always here to help you every step of the way!!!
If you are inspired by this session and would like to book with AMP please contact us today and become our next #AMPitupSENIOR!!!